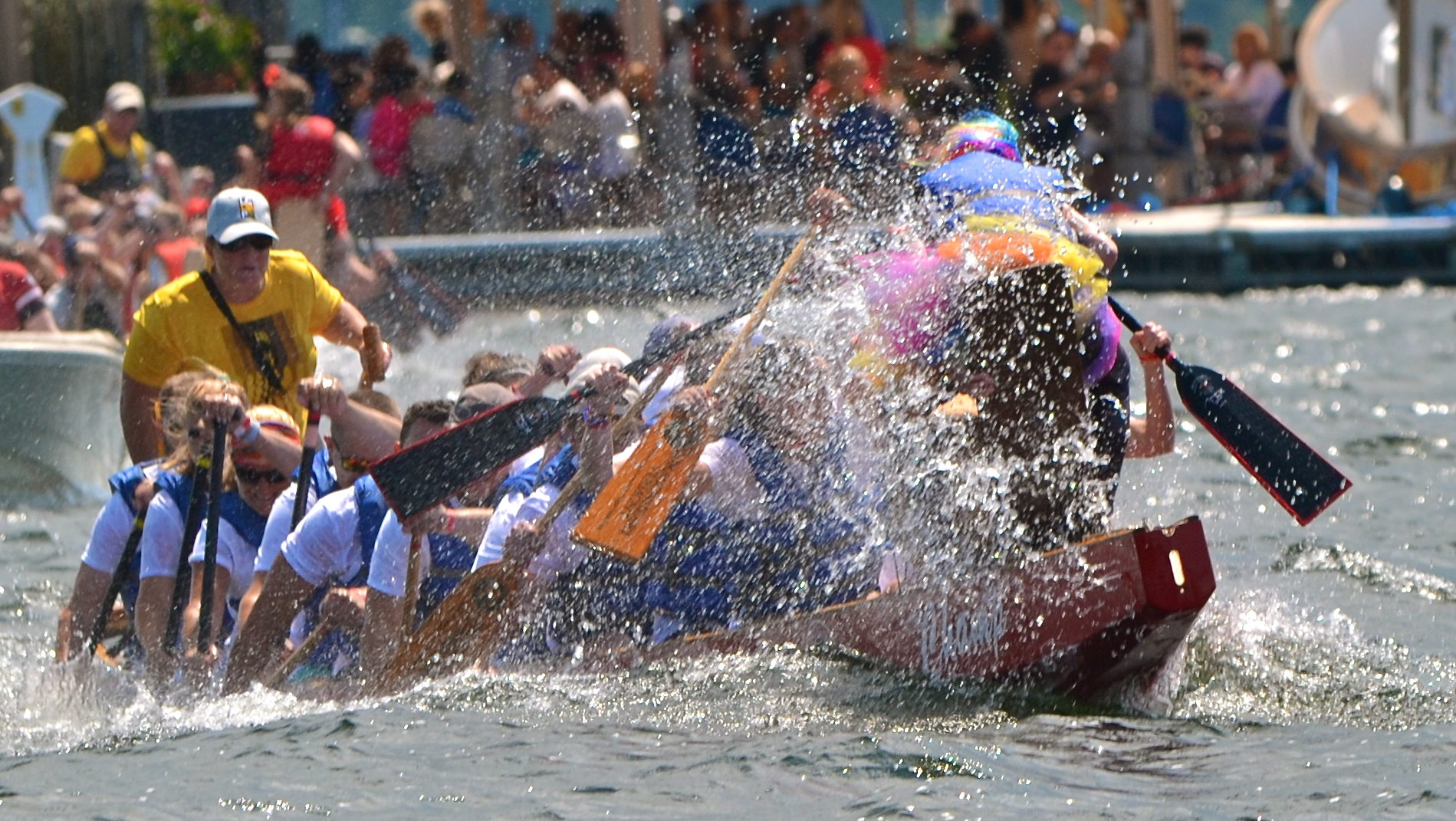 The Lake Champlain Dragon Boat Festival will be held rain or shine. There is no "rain date." The on-water dragon boat races cannot occur, however, if either or both of two conditions prevail:
Lightning
Dangerously High Waves.
All dragon boat teams and steerspersons will be advised concerning on-water safety protocols prior to the Festival Date. Each team will be trained in on-water safety and boat capsize protocols at the pre-Festival practice.
The safety of the spectators and Festival participants that are not engaged in on-water activity is also a vital concern to the Festival managers.