We are still updating our 2021 Field of Teams page. Come back regularly to check for updates…
"BT"Hetis – Burlington Telecom
Captain: Tyler Pakulski
Burlington Telecom is a telecom provider that does things differently. We believe in treating our customers with the respect they deserve, while providing the best possible experience. We are made of employees, friends and relatives to paddle for the first time in the Lake Champlain Dragon Boat Festival. We look forward to supporting the Cancer Patient Foundation at this 15th Anniversary of the Lake Champlain Dragon Boat Festival.
Banchors Aweigh – Northfield Savings Bank
Captain: Kristin O'Connor
Many banks have a long history. Northfield Savings Bank has something even more powerful. From the day of our founding in 1867 and continuing to today, a constant and resilient thread of meeting and supporting Vermonters in the moment has defined us. This powerful legacy fuels our actions, shapes our character, and separates us from other banks and credit unions.
We are proud to be the largest bank headquartered in Vermont with 14 branches serving over 20,000 consumer and commercial customers. We are also one of Vermont's few remaining mutual savings banks, owned by our depositors, not shareholders, and offering investment services through Northfield Investment Services.
We are proud to participate in the Lake Champlain Dragon Boat Festival supporting Dragonheart Vermont and the Cancer Patient Support Foundation.
Baystate Support Oars – Futuradesign – Baystate Financial Foundation
Captain: Brittany Gaydos
We are an amazing team of cancer survivors, professionals, family, and friends paddling for our tenth year together. We are so proud to paddle with Baystate Financial, a generous organization that understands when fighting cancer, it's all about support!
Beta Motor-Boaters – Beta Technologies
Captain: Jeff Solomon
Cancer Avengers – UVM Cancer Center
Captain: Kim Dittus
Cancer Patient Support Foundation
Captain: Jennifer Sullivan
The Cancer Patient Support Foundation (CPSF) is an independent, nonprofit organization. We serve Vermont cancer patients and their families in a time of extraordinary need by providing financial assistance and support during diagnosis, treatment, and recovery. The Foundation's vision is that all who face cancer can do so with dignity, confidence and serenity.
Cape Cod BarBEERians
Captain: Stacy Grass

Community Bank, N.A.
Our employees come from our 32 branches across Vermont and bring 100% enthusiasm as they paddle together at this year's Lake Champlain Dragon Boat Festival. HaKuna MaTaTa means 'worry free for the rest of your days' and that's our cancer free philosophy! Community Bank, N.A. is happy to help support cancer survivors in our community.
Hakuna Ma Ta Tas
Captain: Cassy McDonough
Hakuna Ma Ta Tas 2
Captain: Erinn Perry

CVHHH Homecare Heroes – Central Vermont Home Health and Hospice
Captain: Jon Irwin

DHVT Youth
Captain: Colton Poulin
DHVT Veterans
Captain: Karin Kasupski
Family Reunion
Captain: Sara White
Groovy UV – University of Vermont
Captain: Cara Feldman-Hunt
UVM staff and faculty paddling to support Dragonheart Vermont and the Cancer Patient Support Foundation. We are ready to compete with the other teams. Watch Out for Groovy UV!!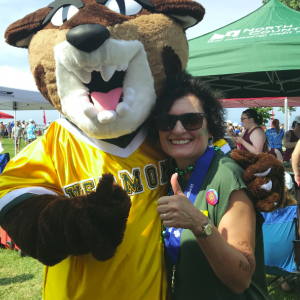 Hope in the Boat – University of Vermont Medical Center
Captain: Ellen Schell
Leader of the 'PAC' – University of Vermont Medical Center
Captain: Jess Rodrigues
Love What We Do – Bayada Hospice
Captain: Heather McAllister
Bayada Hospice is an organization that supports patients and families at end of life with a holistic model of care that explores mind, body, and soul. We are a team of nurses, social workers, spiritual caregivers, support staff, and volunteers who all believe in our mission to support our patients throughout their journey with quality of life for however long they have left.
Make Waves for Wellness – UVMMC
Captain: Greg Lamoy
Our crew is comprised of 21 UVMMC employees and family members from a wide range of professional and clinical care areas across the hospital and from our satellite sites across the state. Together our team members are energized and interested in participating in the Dragonheart event this year to support our patients and families living with a cancer diagnosis. Many on the team have been touched themselves by a cancer diagnosis and have used integrative therapies to heal and live healthy lives. Everyone on the team is excited to participate and support Integrative Therapies at the UVM Cancer Center.
Making Waves & Making Waves Too – Champlain College
Captain: Miriam Horne
We are a dynamic team of educationally focused, spirited paddlers. Champlain College has participated in this event regularly. It is an honor to be a part of this fun and very meaningful fundraiser to join in the effort to support those who previously or currently live life fully with cancer.
North Star's Legends of Leasing – North Star Leasing
Captain: Susie McNamara
North Star Leasing Company finances a wide variety of equipment from vendors of your choice including trucks, trailers, kitchen and restaurant equipment, computers, point of sale systems, medical and scientific equipment, plumbing and heating equipment along with construction and landscaping equipment. When its for your business, chances are we can lease it. We are thrilled to be supporting Dragonheart Vermont and Cancer Patient Support Foundation at this Lake Champlain Dragon Boat Festival and look forward to getting on the water for a worthy cause. Come down and see us race.
Plattsburgh Pacemakers – CVPH Cardiology
Captain: Anna Hilton
CVPH Cardiology is excited to come together for the first time as the Plattsburgh Pacemakers dragon boat team to support our friends and family near and far who have fought the breast cancer fight. On a daily basis we put heart into all we do, caring for patients with all types of cardiac conditions across the north country. Although we're used to using a different type of paddle to set the pace, for a great cause we're putting paddle to water and getting the pace going for the dragon boat festival 2021!
Rhythm and Blues – Blue Cross and Blue Shield of Vermont
Captain: Tamara Haywood
Blue Cross and Blue Shield of Vermont's Rhythm and Blues team will rock (but hopefully not roll!) through the waves to victory, paddling toward a healthier Vermont! Our goal is to make the competition sing the "blues" and help find a cure for breast cancer. Come race day, we'll be paddlin' with rhythm.
SMC Dragon Slayers – Saint Michael's College
Captain: Allison Close
We are staff, faculty, students, alumni, and friends of Saint Michael's College. We are here to slay the dragon and rescue our dear princess, paddling hard and fast, but most importantly, together! We are the Knights, and we have the right, to paddle!
Snap Destroyoars – SNAP Fitness, Berlin
Captain: Jackson McCoy
Soaring Ruckers
Captain: Jamie Hayes
A team of family, and friends, connected through paddling, rugby, and hockey.
Soaring Shamrocks
Captain: Neal Hayes
A team made of family, friends, and athletic connections through hockey, rugby, and paddling dragon boats.
Sodexo Squad – Sodexo
Captain: Trinia Cookson
Stream Team – UVM Medical Center Urology Department
Captain: Scott Perrapato
We, the UVM Urology Stream Team, can't paddle this year but we can support two incredibly worthy "care givers"….
Team Tortuga
Captain: Wendy Cogswell
The Fanny Pack – UVMMC Acute Inpatient Rehab
Captain: Kristin Laskowski
Traveling Dragons – VBT/Country Walkers
Captain: Joe Flynn
UB Stay Local, Go Fast – Union Bank
Captain: Stacie Griffiths
UVMMC Dragon Techs – UVMMC Pathology and Laboratory Medicine
Captain: Cathy Buck
The UVMMC Department of Pathology and Laboratory Medicine is happy to be back paddling and racing for a great cause.
Vermont Mutual –
Captain: Devyn LaFrance
Vermont Paddle Fitness –
Captain: Brett Haug
Veterans Dragon Boat USA
Captain: Alan Symington