2019 Festival Results will be posted here.
Until then, check out the 2018 results
Festival Day 2018 brought us calm waters, a slight breeze, and HOT temperatures.
The racing was hot too! The times were fast and the races were close!
Check out all the results divisional results below or download the full race results!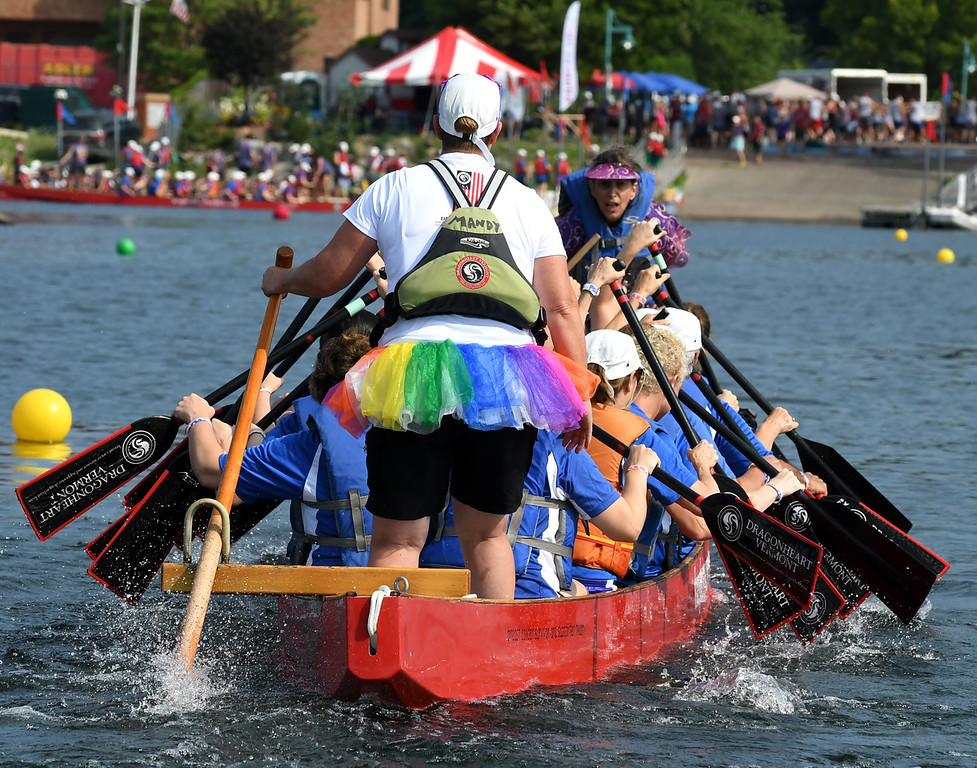 2018 Lake Champlain Dragon Boat Festival – Divisional Winners

1st
Time
2nd
Time
3rd
Time
Division A
WND & WVS
00:52.06
SNAP Dragonz
00:52.63
SNAP Destroyoars
00:55.92

Division B

Soaring On Ruck and Rowers
00:56.35
The Fanny Pack
00:57.42
Division C
Ta-Kum-Ta Dragons
00:57.19
Union Mutual
00:57.58
Division D
UTAS Boats of Glory
01:00.05
National Life Group Life Savers
01:00.50
Division E
VIP Dragonboat
00:59.53
Livin' on the Edge
01:01.91
Division F
North Star Legends of Leasing
01:02.21
Champlain College Making Waves
01:11.55