Your 2020 Race Results will be posted here after the conclusion of races. Meanwhile, check out the blazing fast times of our 2019 competitors!
2019 Festival Results
What a beautiful day for dragon boat racing. We couldn't have asked for any better weather.
The racing was fast and close! More than half of our final races came down to less than 1 time difference.
Check out all the results divisional results below or download the full race results!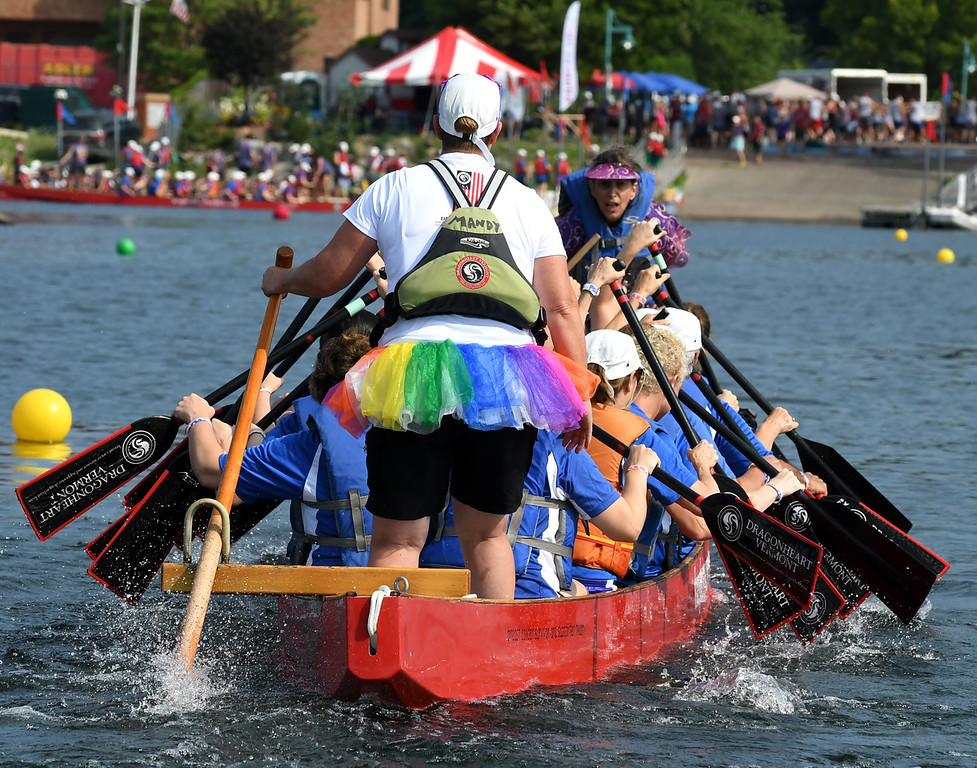 2019 Lake Champlain Dragon Boat Festival – Divisional Winners

1st
Time
2nd
Time
3rd
Time
Division A
Orangetheory Fitness
00:54.22
Soaring Ruckers
00:55.37
SNAP Dragonz
00:56.98

Division B

TD Bank Titans
00:56.94
PC Paddlers
00:57.46
Division C
The Fanny Pack
01:01.10
Collins Boats of Glory
01:01.60
Division D
In This Together
00:58.59
Rhythm and Blues
00:58.94
Division E
Freedom & Unity
01:02.84
Norwich University
01:05.82
Dragon Fuel
01:06.35
BCS Championship
Empire Dragons NYC
00:57.74
DHVT Sisters
00:57.85
Hope Afloat USA
1:03.73